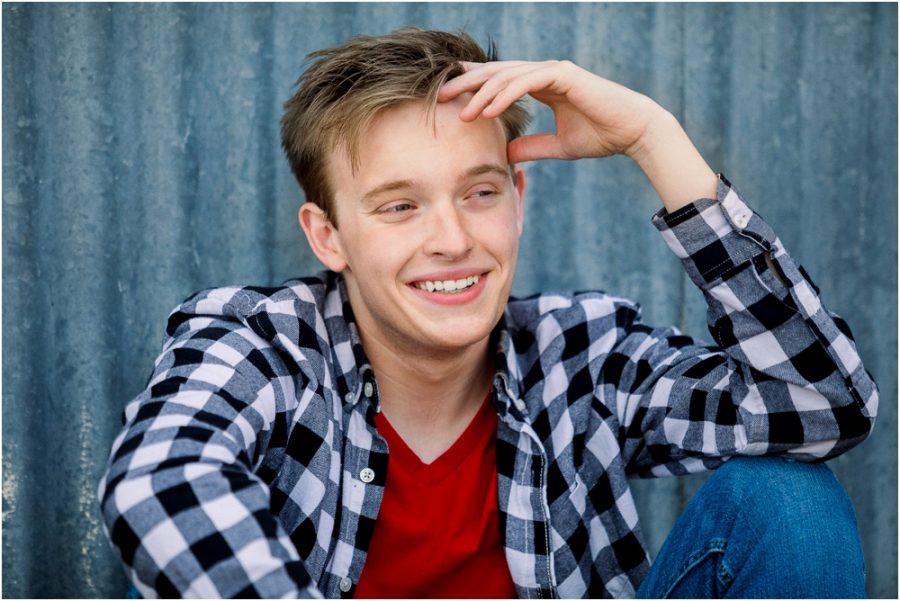 Earlier this month, I had such a blast with Jack and his mom, Lisa, as we took some awesome senior portrait shots for him in Downtown Phoenix, AZ. Jack is nearing the end of his time at Desert Vista High School and we all had a fantastic time taking photos to commemorate his advancement into adulthood!
Jack's Senior Portrait Photo Session in Downtown Phoenix, AZ
Jack has a real interest in local theatre and he's been in a good number of the local theatre productions put on by Desert Vista High School. I photograph a lot of theatre headshots for aspiring actors around Phoenix and that's how Jack and I met! He's actually going to be in Desert Vista's next production of Wizard of Oz, which is super exciting!
For this senior photo session, Jack came extremely prepared. I usually like to send out a "Getting Ready" brochure to my clients so they can be prepared for their session. He clearly put a lot of forethought into his senior photo shoot and it definitely shows.
One of the highlights of the session was sneaking into all of the urban locations to get some fantastic shots for Jack's portraits. The photos of Jack with his guitar seemed to capture less of the actor in Jack and more of the musician. It really seems like Jack is on the path of the arts. Whether it's music or acting, I know this guy is going to go on to do some really great things! I, for one, cannot wait to see what the future brings this bright young man.
Thanks, Jack and Lisa, for spending the day goofing around with me in Downtown Phoenix! Lisa, you've raised a really cool kid here. I can't wait to see where life's road takes him and I'm sure you can't, either! Cheers, you guys!
Phoenix High School Senior Portraits
I'm really big on senior portraits. I love going out for a day with my clients nearing the end of their high school careers and having as much fun as possible, all while capturing those fun moments on camera! With Spring Break coming up, it will be a great opportunity to set some time aside for those senior portraits you've been wanting to get done for your son or daughter.
Feel free to get in touch with me or even go ahead and schedule your senior portrait session.
Memories are important and the kids always grow up too fast. Let me help you capture those memories on film so that you can treasure them for a lifetime.